28/12/2017
Gualtiero Marchesi Dies At Age 87
Milano and whole Italy mourn world-renowned Master Chef Gualtiero Marchesi.
Gualtiero Marchesi died of heart failure on 26th December, in Milano. Due to his illness, had spent the last portion of his life secluded, re-writing his recipes, enabling his acolytes to reproduce them flawlessly, the way they were conceived.

Born in 1930 into a family of restaurateurs originally from the province of Pavia, he was the first Italian chef to be awarded three Michelin stars, only to turn them down later, as a token of his disagreement with the evaluation criteria. A cultured man and a multi-winning master of the culinary art, he was responsible for the education of an entire generation of remarkable chefs, i.e. Carlo Cracco, Davide Oldani, Ernst Knam, Andrea Berton and Daniele Canzian.

An opera enthusiast, he opened the restaurant Il Marchesino next to La Scala Theatre. He was the founder of the Alma International School of Italian Cuisine, acting as the dean until he decided to step down, with the intention to devote himself to a new project: the creation of a rest home for chefs. The project will be realised by the Gualtiero Marchesi Foundation in Varese.
A bio-pic titled Gualtiero Marchesi: The Great Italian will be released next 19th March, on the 88th anniversary of his birth.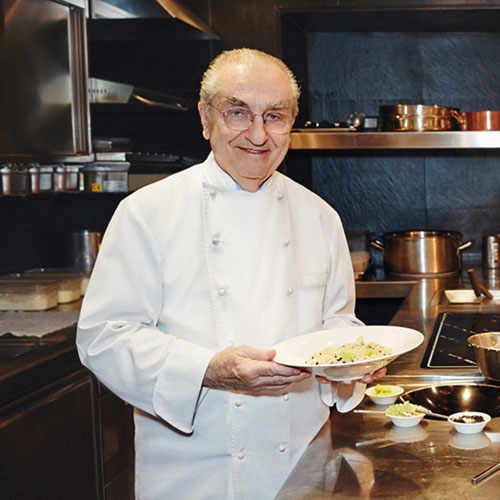 Artecibo editorial board
Content edited by staff